The Lost Crypt Escape Room encompasses the spirit of Aspire, showcasing the charity's innovative and entrepreneurial approach. In the first entry from our 'Diaries from the Lost Crypt', Trevor Nicholas discusses his role as CEO of Aspire and shares how the Lost Crypt concept first came about…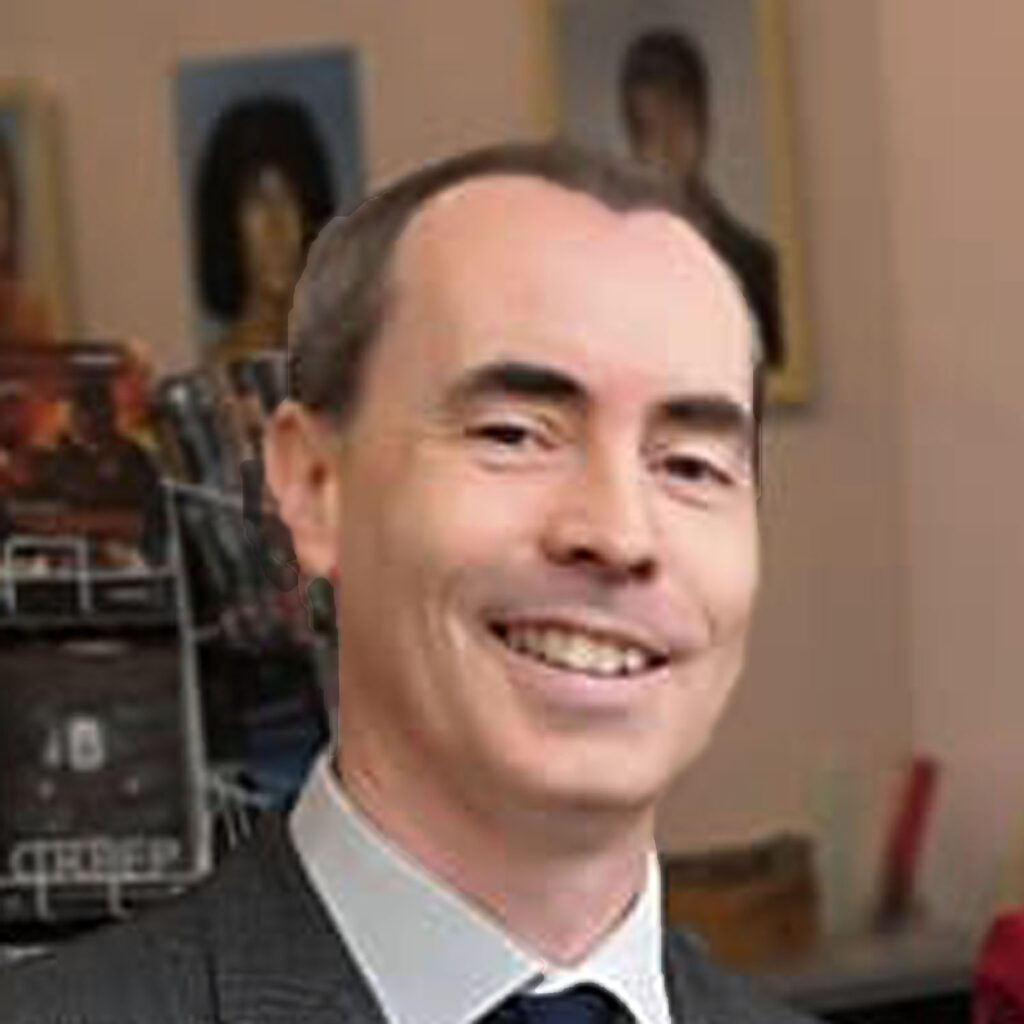 'My background is as an accountant by profession, and I worked in the public sector for a number of years. As part of that I ended up as a director of a large social enterprise providing public services up in Nottingham. Then a few years ago, we moved back to the Isle of Wight – I'm an 'Islander' – and I carried on working in accountancy. I first became involved with Aspire as a Trustee, then with my accounting background I became Treasurer, and when Aspire's Founder, Heath Monaghan, announced that he was leaving to train for the Anglican Ministry, the opportunity came up to apply as the new Chief Executive in November 2019.
There were some great things in progress when I started; one of the main actions was to get our new High Street store up and running. I had all sorts of fantastic ideas about developing ways to help take the charity forward but three months into my new role, COVID-19 started to emerge so the first year or so was spend running a Covid response, providing services across the town and beyond, doing things to help people who needed it when they were isolating.
During that time was when we first started to have the conversations about doing something with some of the disused space downstairs [at Trinity Buildings]. The idea to turn the area into an Escape room first came about when Jan [Johnston, Aspire Volunteer] was talking to George [Henderson]. George had been telling her about a room that he had already built in Austria. One day we were in the café at the end of a Soft Play session and Jan had seen part of the disused 'crockery cupboard' and an idea sparked. She put two and two together thinking 'soft play' … 'adult play'… how about an Escape Room!
The space was literally three cupboards; the old crockery cupboard, one long thin cupboard that we stored lots of equipment in and one that only had access from the outside of the building and was used as a garden shed! Thankfully it wasn't that difficult in the end to knock through and make it into one continuous space.
We had briefly considered another area – our old Skittles Alley – but it wasn't half as interesting as the Crypt.
George saw our vision and was onboard from the very beginning; he came over in August 2020 last year for an initial meeting and went away to give it some serious thought about how we could develop it. The key thing initially was finding some kind of theme and then working out how to best adapt the space . There was a lot of brain storming! George and his partner Bobby [Hoogendijk] already run two successful Escape Rooms and have played rooms all over the world, so their input was hugely valuable.
It's actually very unique to have an Escape Room in a Crypt, ours is the first Escape Room in the UK to be held in a Church Crypt. So that's pretty special.
There's been some doctoral research on Escape Rooms assessing the most satisfying elements of game-play: You can have Escape Rooms where there are lots of padlocks to unlock which are much less satisfying and Escape Rooms where people don't actually have to escape they are just 'escaping' a puzzle and at the end somebody goes in and just tells them that they've solved it.
For our Aspire team, it was about researching the experience first hand. We [Steve, JD, Jan and I] went to 'play' our first Escape Room over in Southampton. We loved it and that definitely gave us a real buzz to come back and develop our own. At The Lost Crypt you do actually have to physically 'escape' from it to break free, and we all thought that was very important at the outset.
We also needed a theme to make it creditable. It started off as historical research really, Jan asked Heath if there were any historical documents, but it turns out there's just one pamphlet about the history of Holy Trinity that was written up as a guidebook. So, she looked online and started reading up about Elizabeth Lind, who was the main benefactor [of Holy Trinity]. It was by chance finding out about James Lind when Jan started to look at the family tree. It was incredible really; we had a story about a local historical figure who was genuinely missing!
We came up with around three different story lines, but everybody felt really aligned on 'finding' the missing Doctor Lind and breaking out of the Crypt. The Trustees agreed [in the November] and we started to move it forward at pace; George and Bobby set about designing something that would play on all your senses and test players ingenuity.
Launching the Lost Crypt is a fairly unique and innovative idea and there's not many charities doing this kind of thing, which makes it exciting. We have been quite open that our Escape Room was primarily devised as an income generation tool, to drive some revenue for our charitable activities.
But at the same time, we were also conscious about how we displayed the heritage of the building and how we shared the space with an audience that wouldn't normally come into Aspire.
My approach and mindset have always been that we run as a social enterprise. To me, the difference between a charity and Social Enterprise is a cultural one. At Aspire we try to operate with Social Enterprise mentality and a charity structure, combining the best of both worlds and being entrepreneurial and innovative.
This way of thinking had already been happening at Aspire before I started, so I'm really following on from what the Charity's foundations have been.
We looked at what assets we had and what could enhance our income and reputation. The Soft Play and the Escape Room are both good examples at what was missing from the locality.
All of the money we are raising from the Lost Crypt goes back into Aspire and allows us to do more than we would be doing otherwise. We've got over 1,000 people a week that use our building, they come to groups, community lunches and we have a free food project, part of a recycling scheme with local supermarkets using food that would otherwise go to waste. Aspire is for anyone and everyone in our community.
It's still very early days, but if our Escape Room works well there's potential that we could expand it in the future and potentially even develop a second room. If we were to do anything further we would want to keep on the same authentic lines and find somewhere equally atmospheric as our 'Lost Crypt'. There is more space underneath the building that is completely undeveloped so, who knows!
For now, we are enjoying giving people the opportunity to step into another world, have a lot of fun solving the puzzles and hoping they leave telling their families and friends they need to come and have a go. We haven't had anyone who hasn't escaped… yet!'
By playing The Lost Crypt, you are also supporting other people to escape from some of life's more serious problems, all ticket money and profit goes directly back into areas of vital need.