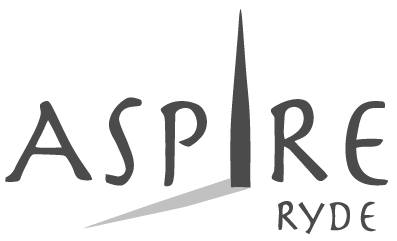 Aspire Ryde is an award winning community centre housed within a large redundant church building formerly known as Holy Trinity. We are volunteer driven, delivering a huge variety of projects responding to local needs that support the whole community. 1000+ people use our services each week, who are dealing with mental health issues, suffering social isolation or living in poverty. Aspire is also the main covid response hub for Ryde, and manages the local helpline of over 200 volunteers. We aim to be a sustainable charity not relying on donations and all money raised is allocated directly into areas of vital need.
Aspire's Escape Room has been developed as a new source of funding. It is located in a disused, and formerly hidden part of our lower crypt.
Using our unique historical storyline and crypt along with embedded hidden interactive technology and puzzles we have created an exciting 60 minute escape room. Small groups play, working as a team to find clues, to solve puzzle problems, and, ultimately, to escape. It is a fully hosted entertainment experience, suitable for family and friend groups, businesses and holiday visitors alike.
As a community centre, Aspire Ryde additionally hosts a children's softplay facility, café, room hire and a multitude of activity groups.